For many years, I roamed the globe, from the Arctic to the Sub-Antarctic (with an inordinate amount of time on isolated and desert islands and atolls!), working for biology research projects.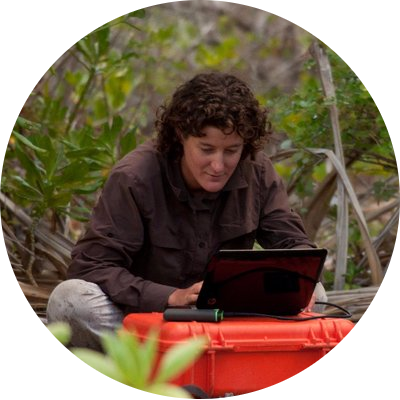 The main target of these peregrinations? Birds—from macaws to penguins, from shorebirds to albatrosses.
I am, in fact, a behavioural and evolutionary biologist.


But one day…
I fell into Emacs ❤

then R

then Arch Linux

then...
I discovered the joy of coding, of which I never tire, and the beauty of open source. I am every day in awe of the open source community.
I try to give back by:
When I don't learn or help others learn about open source tools,
I spend a stupid amount of time customizing everything I use,
I listen to a ridiculous number of history audiobooks,
I discuss neurobiology research and the lack of free will with nerdy friends,
I workout,
I walk barefoot in incongruous places,
I rejoice about winter,
I obsess about weather forecast and snow layers,
I play in powder in the mountains on backcountry skis.